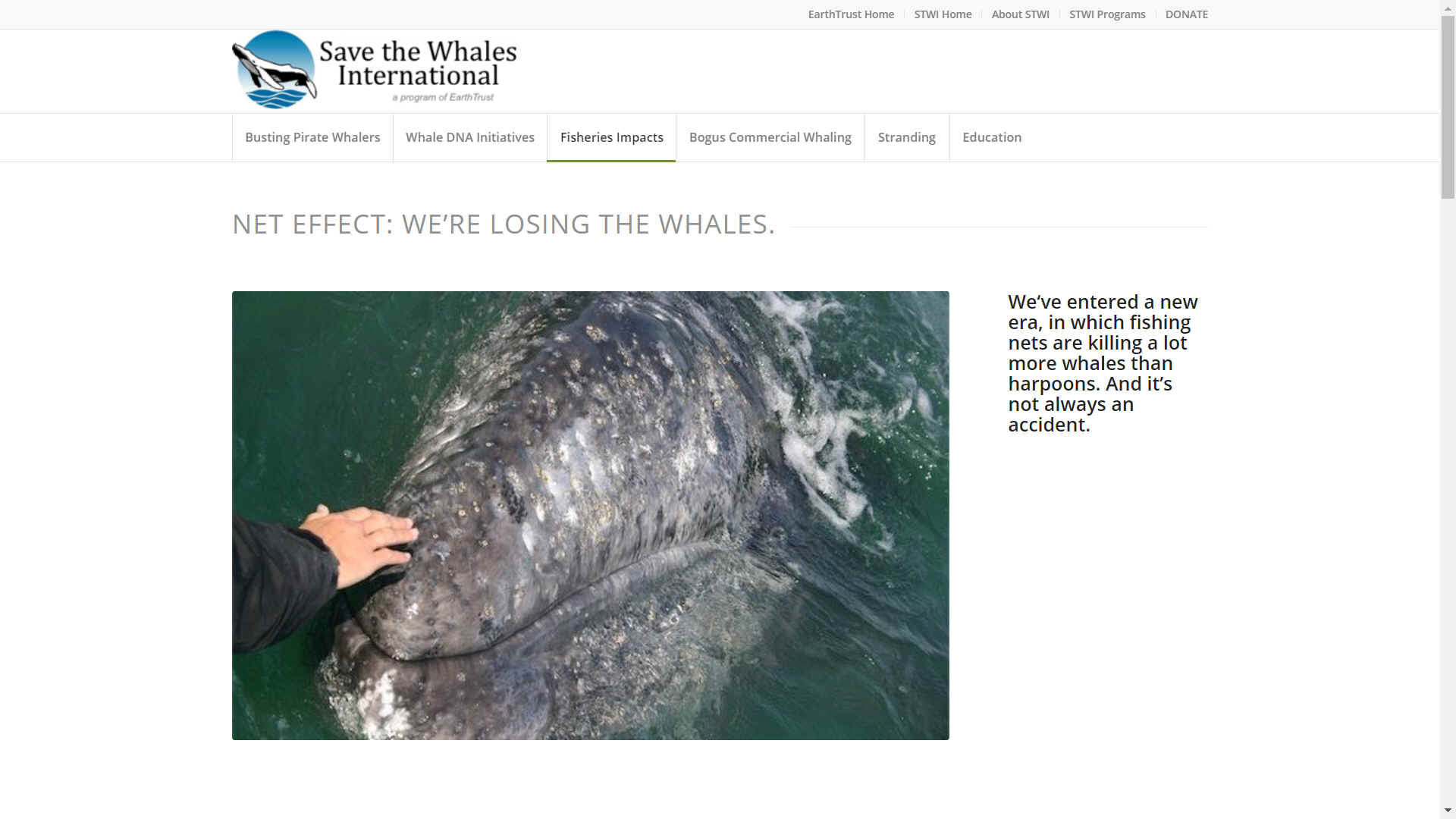 The Earth Trust have been instrumental in direct action, research and lobbying to prevent illegal whaling, the killing of dolphins and deliberate snagging of cetaceans in drift and other netting.
"ET and STWI are pushing to close the "net profit" loophole of illegal whale taking via fish nets; and it'll be a difficult fight because those doing it don't even acknowledge they're whaling, nor does the IWC. Like the U.S. tuna industry which killed off millions of dolphins by intentionally targeting them in tuna nets, the industry is based on spinning a fundamental lie.

We feel good about the fact that ET exposes have shut down harpoon ships, and great about the fact that we've gotten tens of thousands of miles of driftnets removed from the seas. But it's hard to feel these as permanent victories as nets are increasingly set to supply a growing luxury restaurant trade.

Nobody needs whalemeat restaurants, nutritionally. They're a tourist gimmick, a luxury food for the wealthy. Join us in helping to get the nets off the whales. We've showed it can be done, but the whale nets are now on the increase again. And the net effect is the same as using harpoons."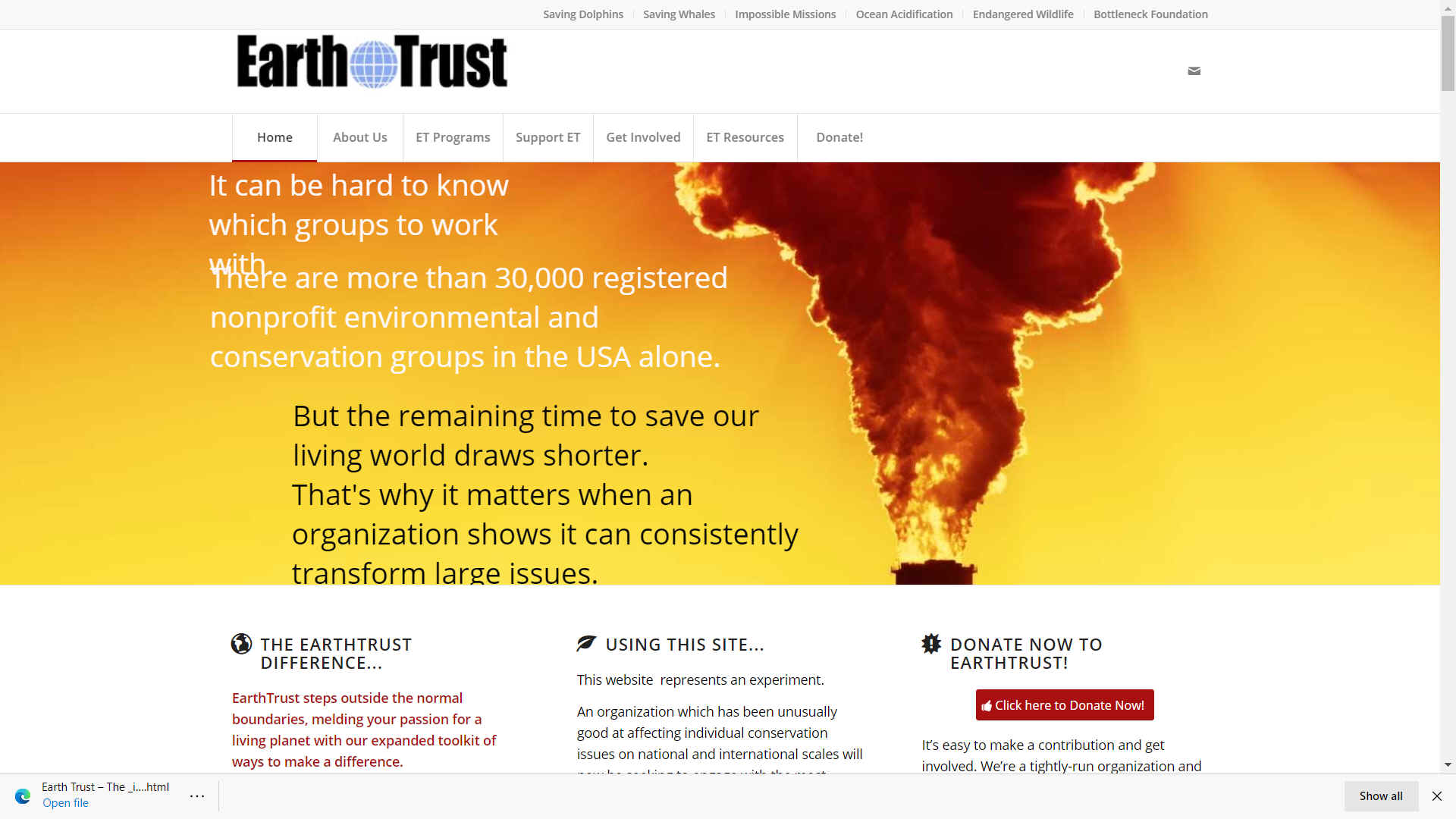 ..
CONTACTS

EarthTrust
Windward Environmental Center
1118 Maunawili Road
Kailua, HI 96734 USA
LINKS & REFERENCE
https://earthtrust.org/savethewhalesintl/homepage/busting-pirate-whalers/
Please use our A-Z INDEX to navigate this site