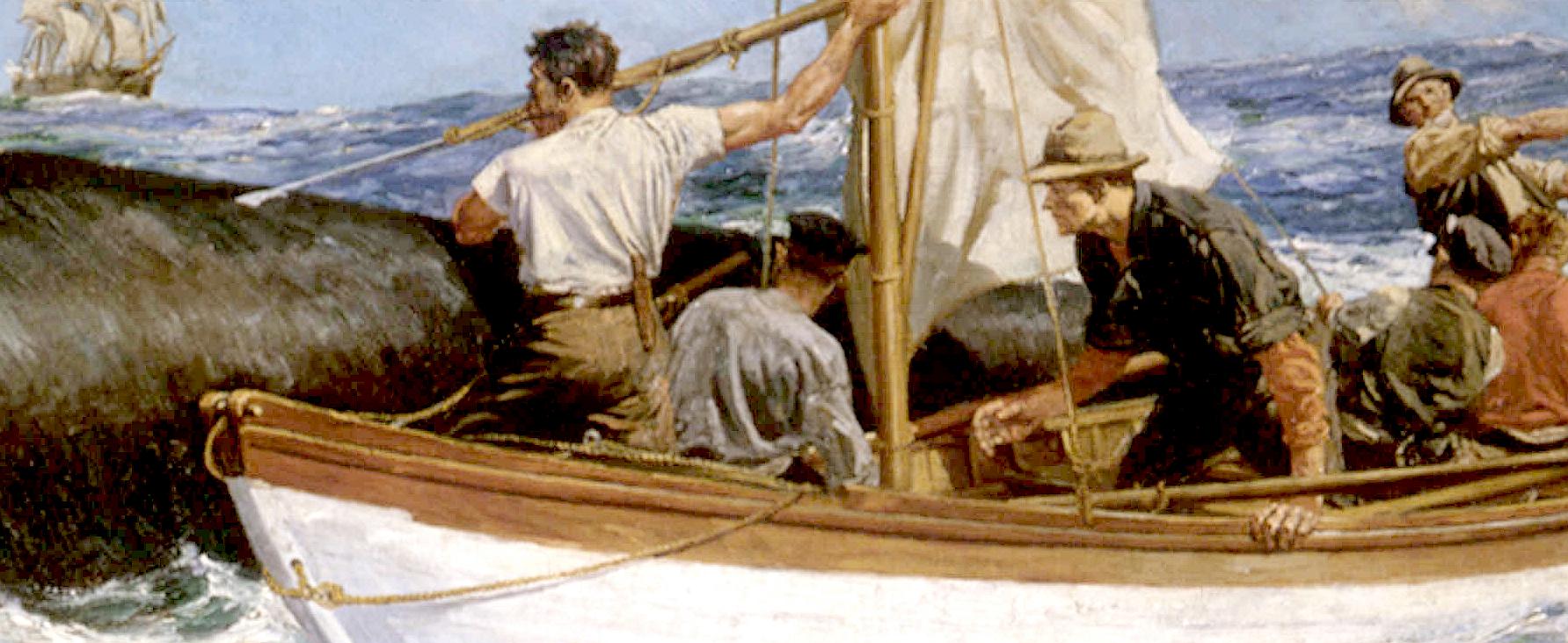 Whalers in for the killing of a Right Whale, harpooneer ready to strike a death blow.
Herman Melville was the author of a number of useful books about life at sea and whaling, drawing upon his own experiences and embellishing them with facts and fictional emphasis to create some truly influential works.
As writer, he started putting pen to paper to record the stories he used to tell his friends and family. His first two books were a great commercial success, but with Moby Dick he did not do so well, and subsequent deviation from the nautical theme did not serve him well, until he virtually gave up writing book length stories from disillusionment in favour of poems, and working in other relatively mundane jobs just to get by.
This was a great pity for all in the literary world, the good news being that Moby Dick is now recognised for the American classic that it is.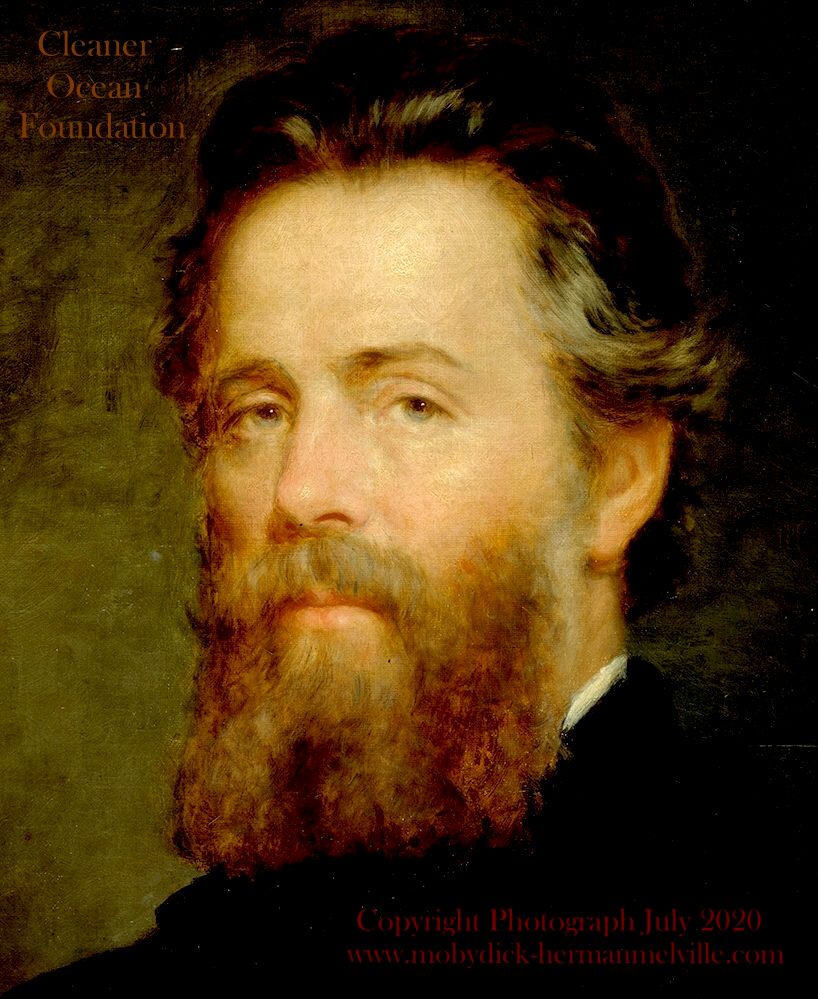 HERMAN'S BOOKS

Typee (1846)
Omoo (1847)
Mardi (1849)
Redburn (1849)
White-Jacket (1850)
Moby Dick (1851)
Pierre (1852)
Israel Potter (1855)
The Confidence-Man (1857)
Billy Budd (1924)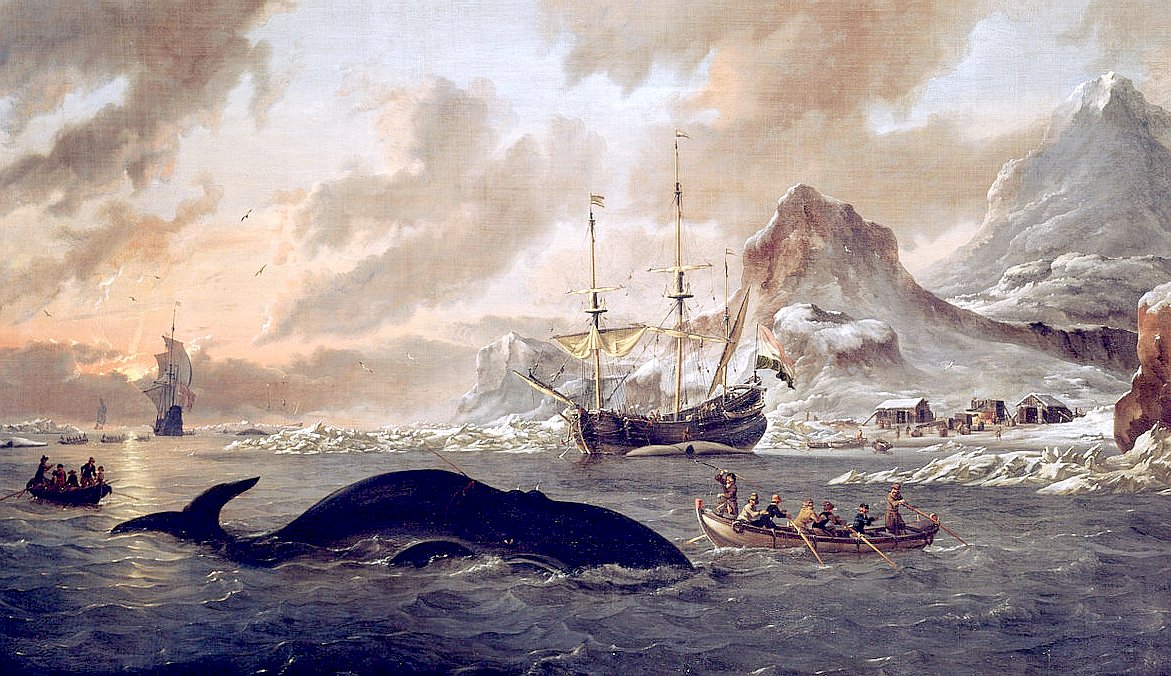 Whaling seascape by Abraham Storck 1690, whalers at Spitsbergen
LINKS & REFERENCE
https://whalinghistory.org/
https://www.whalingmuseum.org/
https://www.whalefacts.org/history-of-whaling/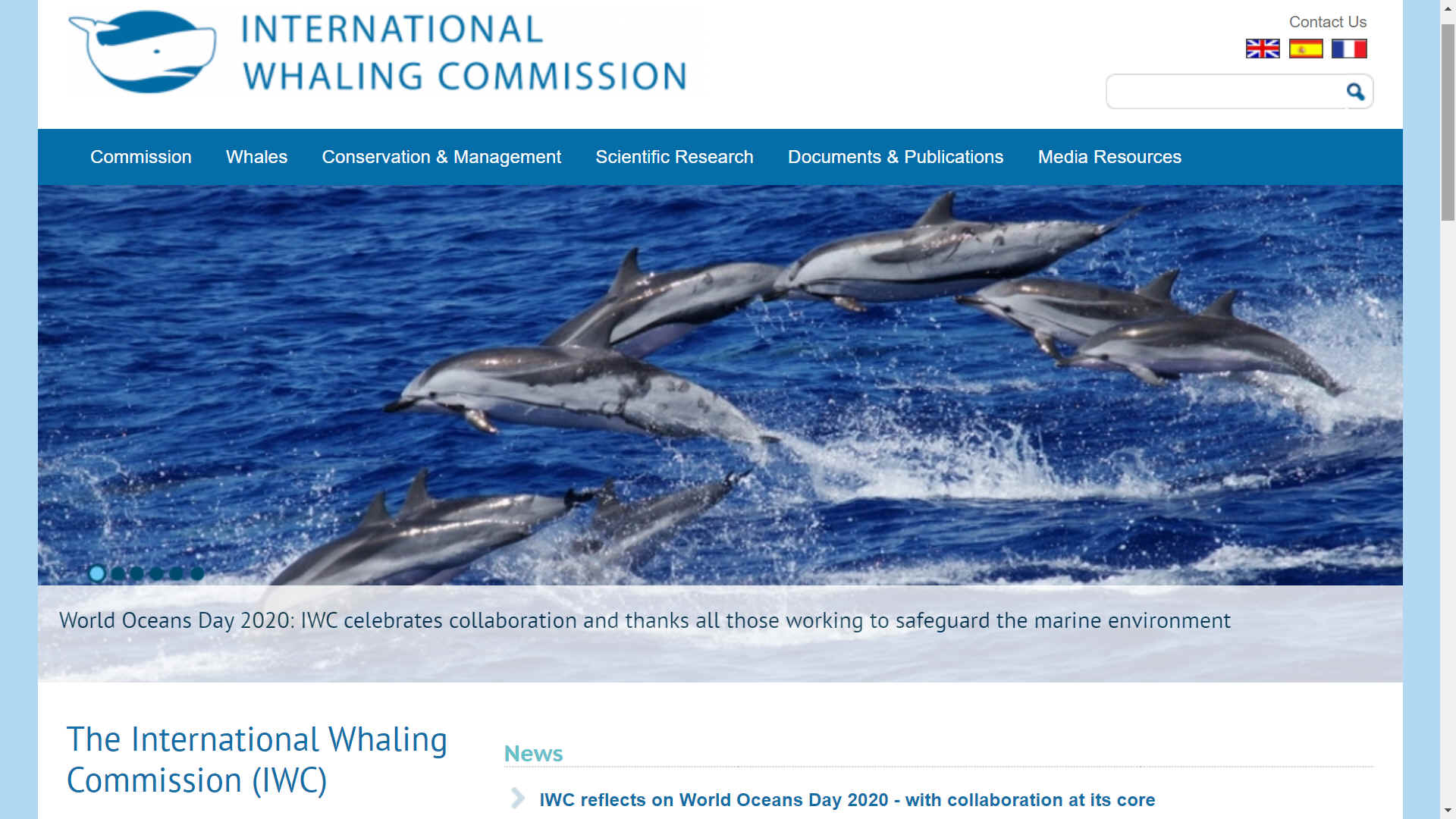 IWC is a voluntary international organization and is not backed up by treaty, therefore, the IWC has substantial practical limitations on its authority. First, any member countries are free to simply leave the organization and declare themselves not bound by it if they so wish. Second, any member state may opt out of any specific IWC regulation by lodging a formal objection to it within 90 days of the regulation coming into force (such provisions are common in international agreements, on the logic that it is preferable to have parties remain within the agreements than opt out altogether). Third, the IWC has no ability to enforce any of its decisions through penalty imposition.
Please use our A-Z INDEX to navigate this site